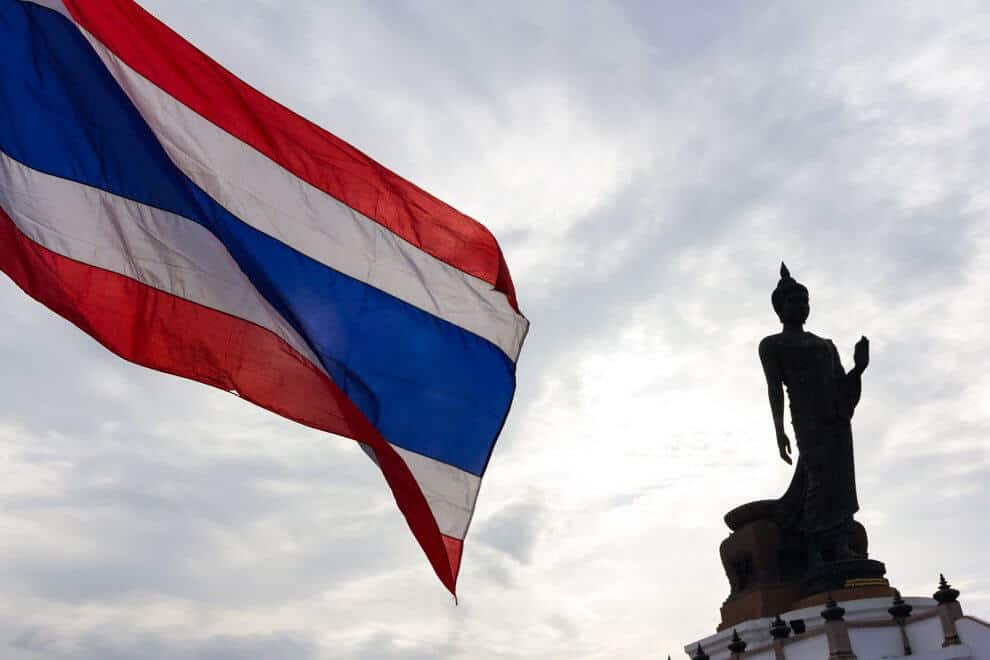 The clarity in crypto regulations is lacking in many countries despite the rising rate of crypto adoption globally. Very few jurisdictions have clear and progressive crypto regulatory frameworks. Thailand is planning to unveil clear and comprehensive legislation regarding digital assets next year.
In January 2022, the Bank of Thailand will introduce new rules regarding cryptocurrencies and lower the risks that crypto-assets pose to the financial system and protect investors.
Bank of Thailand to issue comprehensive paper on crypto regulations
The Governor of Thailand's central bank, Sethaput Suthiwartnarueput, appeared in an interview with The Bangkok Post, stating that a consultation paper dubbed "Financial Landscape" will be issued in January 2022.
The paper will clarify how people interact with Bitcoin and other cryptocurrencies. Due to the high risk arising from crypto investments, these rules will protect investors dealing in crypto assets.
The initiative will involve the Bank of Thailand, the Thailand Securities and Exchange Commission and the Finance Ministry. The three agencies will work together to ensure cryptocurrencies are not used as a means of payment in the country.
The governor also warned investors that cryptocurrencies are highly volatile. The Bank of Thailand had urged local banks to refrain from using cryptocurrencies because of their volatile nature. The institution noted that increased use of Bitcoin and altcoins could affect its ability to monitor the economy.
Thai government urged to embrace crypto
Despite the Bank of Thailand showing a negative sentiment regarding cryptocurrencies, Thailand's level of crypto trading activities remains high. Recently, the CEO of Bitkub, Jirayut Srupsrisopa, urged lawmakers to embrace cryptocurrencies to boost Thailand's GDP.
According to the CEO, the private sector was equipped and ready to offer the digital infrastructure needed to promote the use of cryptocurrencies in local tourism. He alluded that if Thailand could embrace cryptocurrencies, its GDP could grow by six times.
Tourism accounts for almost 20% of Thailand's GDP, and the Tourism Authority of Thailand (TAT) had announced plans to launch a utility token dubbed TAT Coin in September. The coin seeks to attract rich crypto tourists, and the authority has been in discussions with Thailand's SEC regarding the issuance.
Thailand is also planning to launch the testing phase for its retail central bank digital currency (CBDC) in 2022. The CBDC seeks to bring financial inclusion in Thailand without affecting the country's financial stability. The CBDC will also lower cross-border transaction costs and boost efficiency in the financial sector.
Your capital is at risk.
Read more: